Christou Greek School prepares your child for success!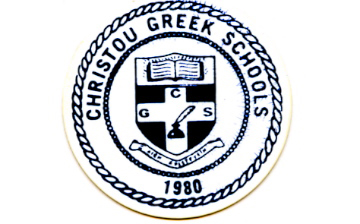 Introduction
Welcome to Christou Greek School, where educational and cultural development go hand in hand. Our tailored focus on academics and the whole child means that every child will find a happy home here.
Our School
Our programs are designed for students from Kindergarten to Grade 12, and conveniently scheduled in the afternoons and Saturdays. We have a variety of programs available, which we are happy to discuss with you personally.
Philosophy
Your child will have the opportunity to pursue a range of studies to begin and build upon their learning of Greek language and culture. Weekly classes concentrate on building language fluency with Greek reading, writing, and oral communication. Students engage in studies of Greek history, geography, and faith. We believe that extracurricular activities must complement the rigorous academic curriculum that we pursue, and we have Greek dancing, drama, and choir each week as part of our programs, culminating in three public performances yearly (Christmas, March 25th, and June). We also hold two annual dinner dances for the community of students and parents to celebrate our progress and successes (February as well as June, to honour our graduates). Our low student-to-teacher ratio ensures that each child gets the attention he or she deserves.
We invite you to contact us at 1-416-724-2424 or by email at christougreekschool@gmail.com, and to learn more about our philosophy for preparing your child for success.You can also reach Michael Christou via his cell phone at 647-300-5656.
3607 Ellesmere Road, Toronto, Ontario, Canada | 1-416-724-2424